Hiding beneath the Layers
Construction is a long process, tumultuous for the homeowner, trying for the neighbors, and thrilling for me.  Why? because I get to see the spaces, details, and connections that I have wrestled with and imagined come off the page and become reality, of course.  Because I've been picturing the view from the front door through to the back of the house since the day we settled that particular floor plan, and now I'll be able to really see it – how could that not be exciting?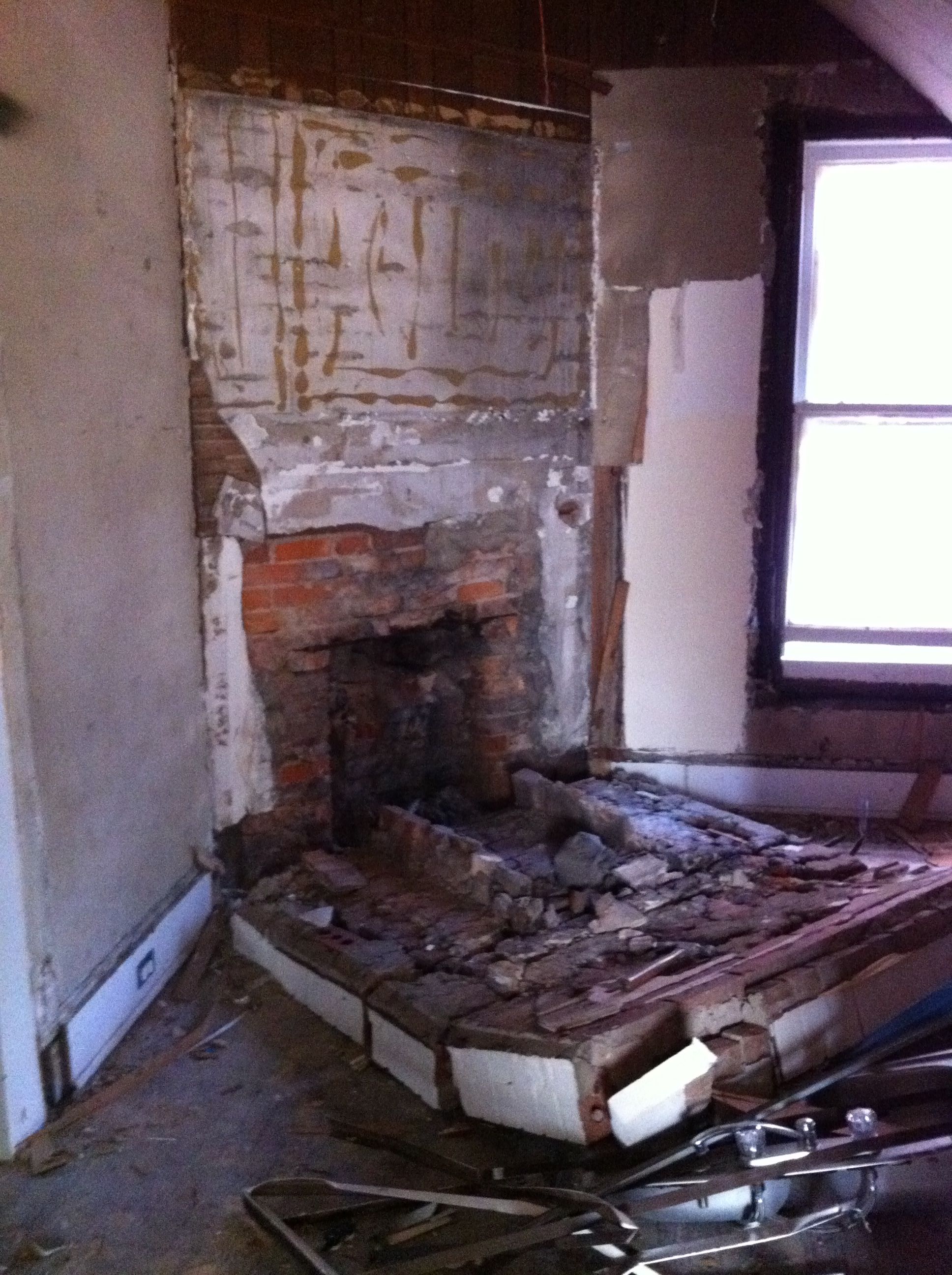 The original firebox was covered over by a brick wall
One of my favorite parts is the initial demolition.  Every house I've ever worked on had a surprise hiding somewhere inside, from the dramatic (original pocket doors with hardware intact tucked into the wall, what?) to the mundane (a coin from Brazil, a shoe from the '20s). And a few things are chance juxtapositions: old wood exposed for the first time in generations, a clear blue sky between ceiling joists.
All this comes up because the house on Ottawa is newly into demolition, and I dropped by earlier this week to snap some photos and see what was appearing.  They're early in the process, taking it slowly and carefully so they can leave as much in place as possible, and it's a mess as demo always is.  But there in the front room, this: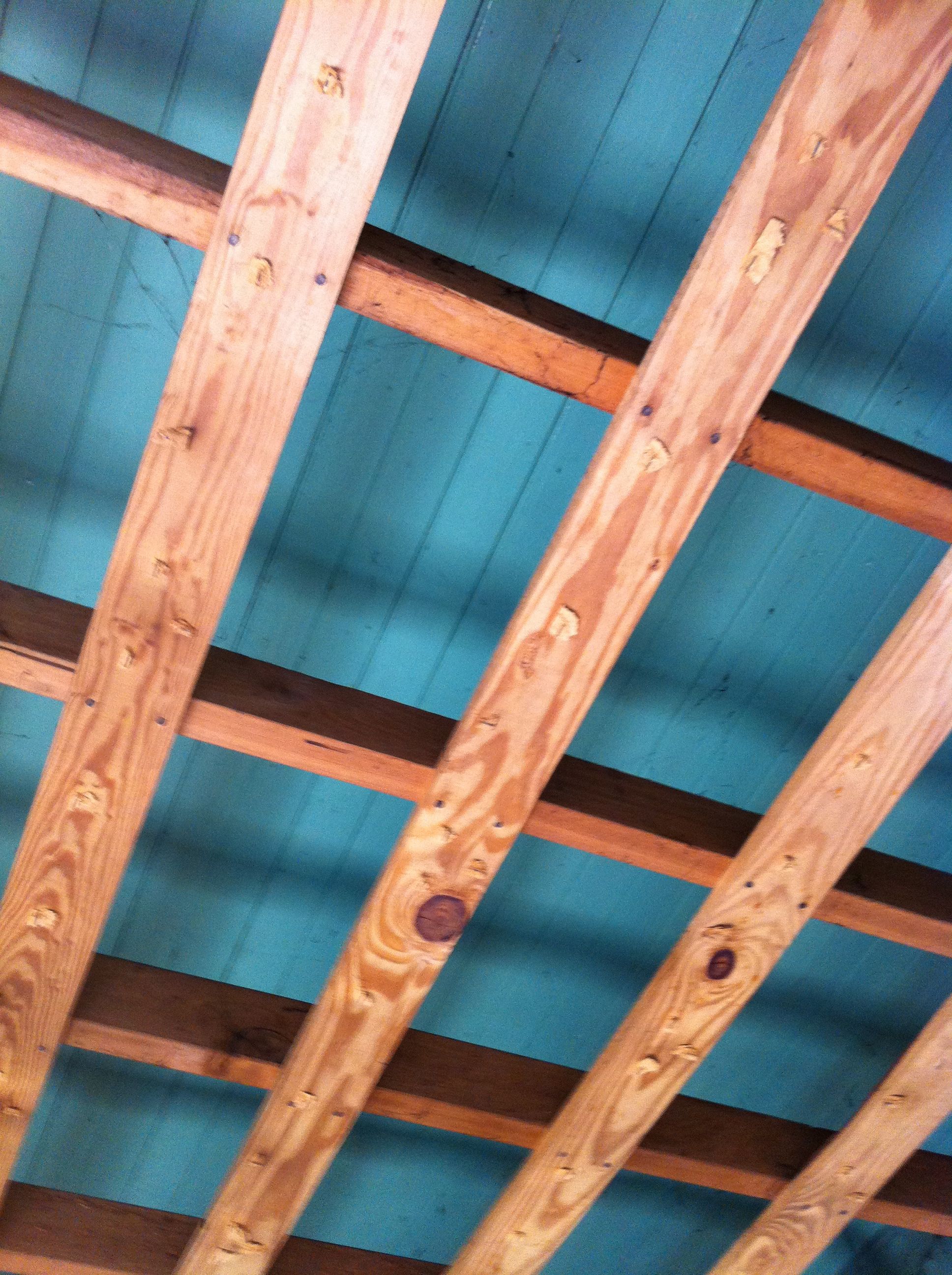 Wonderful to see the original beadboard ceiling in place, still intact on the other side of an early dropped ceiling, and that color… wowzers.
Contact Us
info@fouroverone.com   (919) 339-1411
Office Address: 1235 Berkeley Ave, Durham, NC, 27701
Mailing Address: P.O. Box 355, Durham NC, 27702