It's been a busy fall around here, and as we careen into the holidays, it's glaringly obvious that I need to get some photos up here!  A proper update will be on my thanksgiving break to-do, but a few teasers are in order.  Remember the purple castle?  It's not so purple anymore, but instead nearly finished.  The homeowners are hoping to move in early December, and Preservation Durham is planning a sneak peak tour the week after Thanksgiving.  The first floor especially has been very well restored, and it's a treat to see it repaired properly.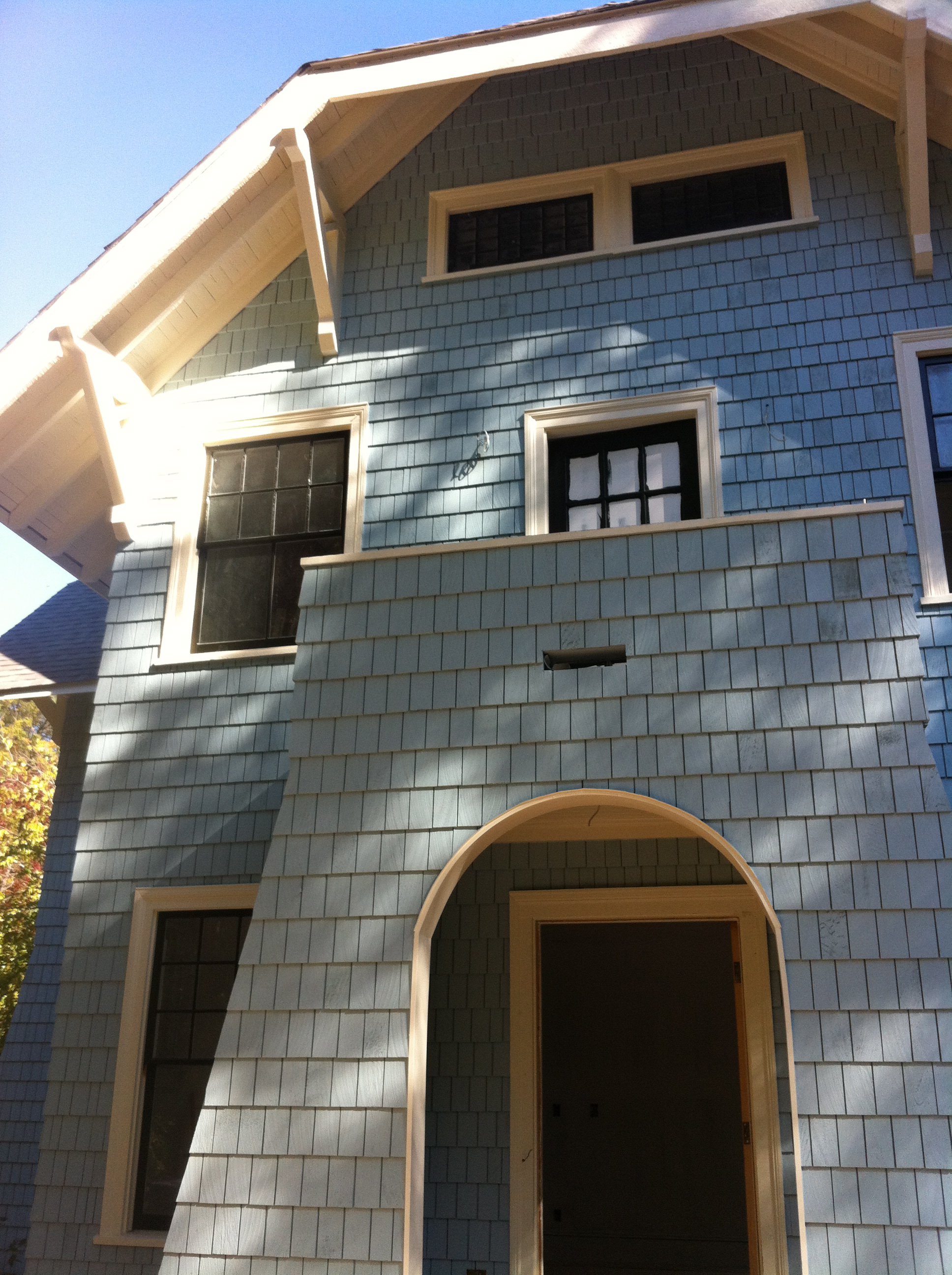 Also heading towards finish is the whole house renovation on Ottawa.  It has been under construction all summer, but only received a fresh coat of paint recently.  Given that it had been one story originally and had a wide band between the first and second floors, we chose a two-tone color combination that makes me very happy.  The yellow accent is cheery and welcoming, but unexpected at the same time.
New projects on the drawing board include a screened porch design for a sweet little bungalow in Old North Durham, and the reconfiguring of a second floor right around the corner from me in Watts-Hillandale.  After that, I'll be re-working a stair landing; it sounds small, but the small spaces are sometimes the hardest!  More on all of that soon.  Until then, happy thanksgiving: enjoy the turkey, the family, and the rest.d at the same time.
Contact Us
info@fouroverone.com   (919) 339-1411
Office Address: 1235 Berkeley Ave, Durham, NC, 27701
Mailing Address: P.O. Box 355, Durham NC, 27702