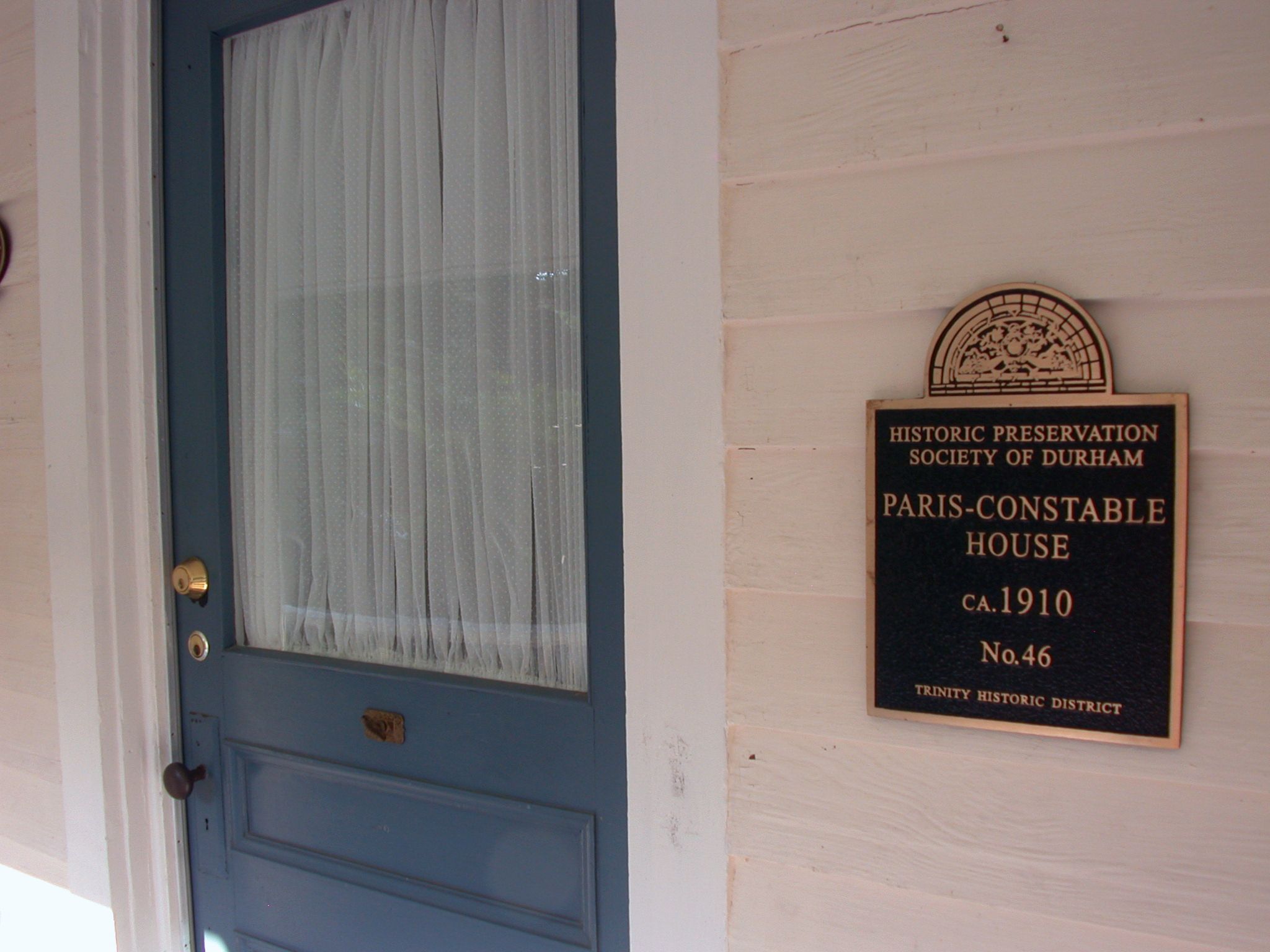 House Histories & Historic Plaque Markers – Each house has a story to tell, about the original owners, a special resident, an era of history, or type of architecture.  A House History allows you to learn what has happened in your home since it was built, and is a fascinating snapshot of a single location.  4/1 can track down the stories surrounding your house and present it to you in full, with all the maps, photographs, people, and primary sources that illustrate the narrative.
With this house history, you can receive a bronze plaque from Preservation Durham.  Their plaque program has given names and dates to well over 100 properties around the city of Durham, and is a lovely way to call out the historic nature of your house.  Any property within Durham that is over 75 years old is eligible.
We wrote up a blog post detailing all the places we dig for a building's history, in case you want to take a stab at it yourself.  Take a look.
Historic Preservation Commission Applications – If you are located within a Local Historic District, any changes (beyond basic maintenance) you make to the exterior of your home must be approved by the Historic Preservation Commission.  Drawings and a written description of the project are required, and 4/1 can help explain the process, assemble your application and look it over before the proposal is due to be sure it will pass through easily – and on the first try.
Design Assistance – 4/1 is happy to act as a preservation consultant on projects in design by another architect or professional, whether it is to meet Local Historic District requirements or to ensure smooth sailing through the Preservation Tax Credit process.  Any part of our Design Services can be provided separately, as needed.